Pest Control Solutions
We Terminate Pests in Huntington, Charleston, Parkersburg & Nearby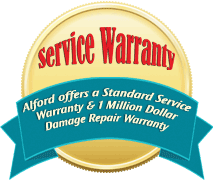 Alford Home Solutions has the experience and latest techniques for ridding your home of a wide variety of infestations. We help homeowners and businesses with:
termites
carpenter
every type of ants
carpenter bees
cockroaches
Asian lady beetles
bed bugs
stinging insects
flies, fleas
spiders
wood-boring beetles
stored product pests
rodents, and much more.
Pests may be good for the environment but can wreak havoc on your personal property. Infestation can happen at anytime. If it does, we're here to solve the problem. But don't wait until then to call us. As with most things, the most economical approach is to address the problem before it gets worse. Regular treatment plan is the best way to permanently keep pests out of your home. Just ask one of our trained and licensed inspectors about our Total Protection Plan. In addition to being one of the most comprehensive plans in the region, it will qualify you for discounts for other Alford services, including insulation and home construction.
When you're ready to solve your pest problem, Alford Home Solutions is here for you! We service Beckley, Ashland, Portsmouth, Athens, Saint Albans, Pikeville, Princeton, and surrounding areas in WV, KY, OH, providing free, no-obligation pest control estimates! Call or e-mail us today to get started!

Related Pages:
Looking for a price? Get a no cost, no obligation free estimate.